By Dr Dimitra Blana.
Computer code is increasingly used to analyse human movement in the clinic. Motion capture, often combined with electromyography and imaging, produces large amounts of data that need to be appropriately analysed and visualised to provide clinical insights. As a result, coding has become part of the clinical workflow, and manufacturers such as Vicon have added support for programming languages (e.g. Matlab and Python) in their software.
Adding customized code can enhance the outcomes of movement analysis, but not all researchers and laboratory staff have the skills or time to learn how to develop their own code. Some people would be interested in learning but do not know how to start, as it is not easy to find beginner-friendly coding tutorials for movement analysis. Others do not have the time or desire to code themselves but would like to be able to quickly find and use code suitable for their analyses. Finally, people with technical skills often have to "reinvent the wheel", as they are unaware of code already developed by other laboratories.
Discussing this with colleagues at the Orthotic Research & Locomotor Assessment Unit in Oswestry, a UK clinical movement analysis lab, we decided to create a collaborative platform, where anyone working on movement analysis can share code and documentation. We successfully applied to CMAS (the Clinical Movement Analysis Society of the UK and Ireland) for a small grant, and the CMAS open-code project was born.
We are building our project on Github, the most commonly used software development platform. With guidance from the Mozilla Foundation Open Leaders Programme, we are aiming to design an inclusive project that is welcoming to people of all backgrounds and levels of coding experience. There is still a lot to do, but the initial response from the community has been very encouraging: we have an increasing number of contributors who are sharing code, and are using our channels to ask questions, discuss common issues and meet fellow movement analysis enthusiasts.
Our aim is for this platform to grow and become an international hub of collaboration on coding for movement analysis. We invite all of you to get involved: join our mailing list, our Slack workspace, have a look at our code of conduct and contributing guidelines, and start sharing!
Publication
Opencode project link: https://cmasuki.github.io/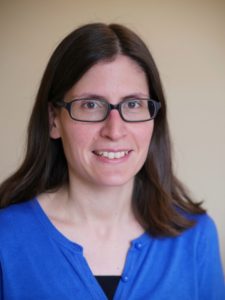 Dimitra Blana PhD
University of Aberdeen
Dimitra is a Lecturer in Health Data Science at the University of Aberdeen. She uses computer modelling to help understand movement disorders and design personalised interventions. She is a champion for Open Science, and an advocate for women in Science and Engineering.
Copyright
© 2019 by the author. Except as otherwise noted, the ISPGR blog, including its text and figures, is licensed under a Creative Commons Attribution-ShareAlike 4.0 International License. To view a copy of this license, visit https://creativecommons.org/licenses/by-sa/4.0/legalcode.
ISPGR blog (ISSN 2561-4703)

Are you interested in writing a blog post for the ISPGR website?  If so, please email the ISGPR Secretariat with the following information:
First and Last Name
Institution/Affiliation
Paper you will be referencing