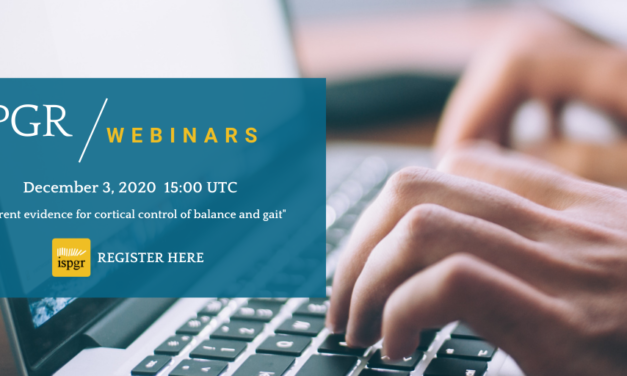 Current evidence for cortical control of balance and gait December 3, 15:00 UTC Every day we must...
By Dr Paulo Cezar Rocha dos Santos Perturbations to a healthy person's walking can emerge from external (e.g., slip, trip) and/or internal constraints. Without a fast and effective response, perturbations lead to a loss of...

CALL FOR PHD APPLICANTS We are looking for a strong PhD applicant for the fall of 2021 to be co-supervised by Dr. Romeo Chua and Dr. Mark Carpenter. Area of Research: Emotional effects on sensori-motor control of goal-directed...
Become a Contributor
Are you interested in writing a blog post for the ISPGR website? If so, please email the ISGPR Secretariat with the following information:
First and Last Name
Institution/Affiliation
Paper you will be referencing
Categories
Recent Tweets