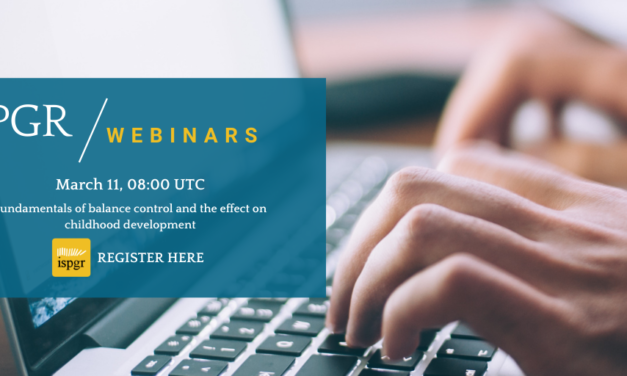 Fundamentals of balance control and the effect on childhood development March 11, 2021, 08:00 UTC...
By Liana Tennant Common sense tells us that flip-flops should never be worn in the chemistry lab or when cutting the grass, but could flip-flops increase injury risk in less obvious situations? We were approached by a forensic...
Call for graduate student (Ph. D.) position in neurosciences in postural control in visuo and visuo-motor tasks Title (English): Benefits of precise visual tasks and laser pointing tasks to improve postural control in patients...

Become a Contributor
Are you interested in writing a blog post for the ISPGR website? If so, please email the ISGPR Secretariat with the following information:
First and Last Name
Institution/Affiliation
Paper you will be referencing
Categories
Recent Tweets