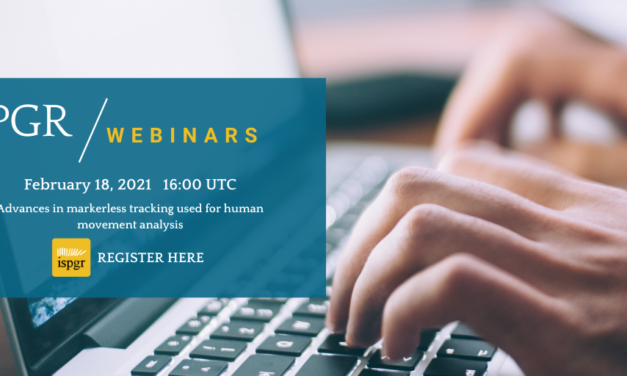 Advances in markerless tracking used for human movement analysis February 18, 2021, 16:00 UTC The...
By Maud van den Bogaart Falls are a major cause of injury and death in older people (1). Based on his appearance, and according to common belief, Santa Claus has been estimated to be around 1750 years of age. Extrapolating the...
CALL FOR PHD APPLICANTS We are looking for a strong PhD applicant for the fall of 2021 to be co-supervised by Dr. Romeo Chua and Dr. Mark Carpenter. Area of Research: Emotional effects on sensori-motor control of goal-directed...
Become a Contributor
Are you interested in writing a blog post for the ISPGR website? If so, please email the ISGPR Secretariat with the following information:
First and Last Name
Institution/Affiliation
Paper you will be referencing
Categories
Recent Tweets